About Me
Hi, I'm Joel, a tennis teacher and coach from Singapore. I started tennis at the age of 23. I know that's considered late for an athlete. Fortunately, my volleyball background allowed me to pick up tennis really fast.
After one year of playing, I started to sign up for competitions. Of course, the results were not fantastic, due to my lack of experience. I made many stupid mistakes, threw away many cheap points, and lost many matches.
But that did not stop me from competing. I practiced more, read numerous tennis books, studied tons of tennis matches, and listened to interviews with coaches.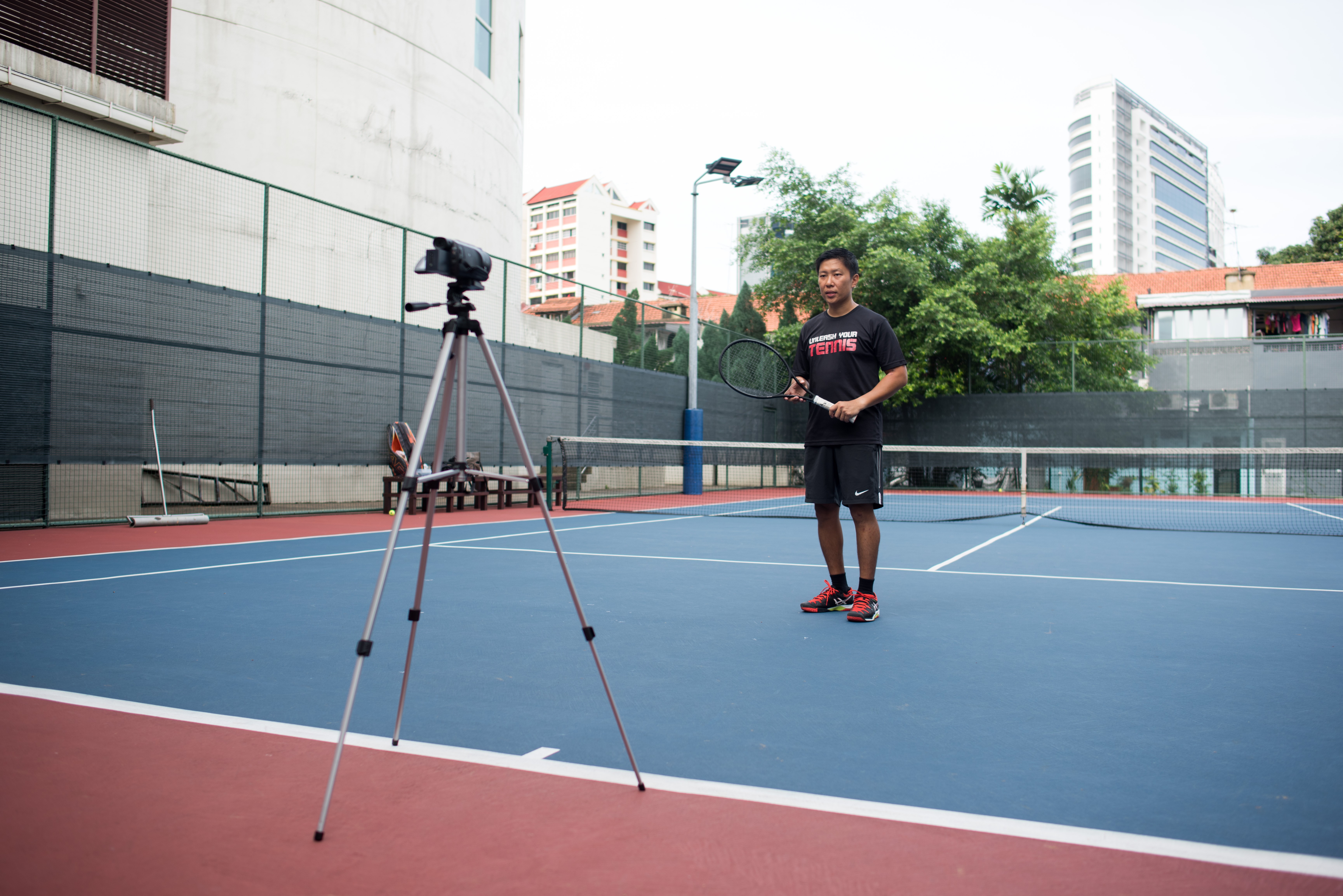 Results started to come; I was able to reach the quarterfinals of some local tournaments. I even reached the finals of one particular event, but lost 3-9 to my opponent. It was, nevertheless, a great achievement for me at that time. As I played more and more matches, my winning rate got higher. Most people that I played with said that I had a crazy topspin forehand and a nasty lefty serve.
(I'm a lefty by the way.) I love it!
Martina Navratilova said, in one of her speeches, that she enjoyed helping people and felt the responsibility to pass on the knowledge after she retired. I feel the same way too. I don't just want to play tennis, I want to help people to play tennis at the level that they desire.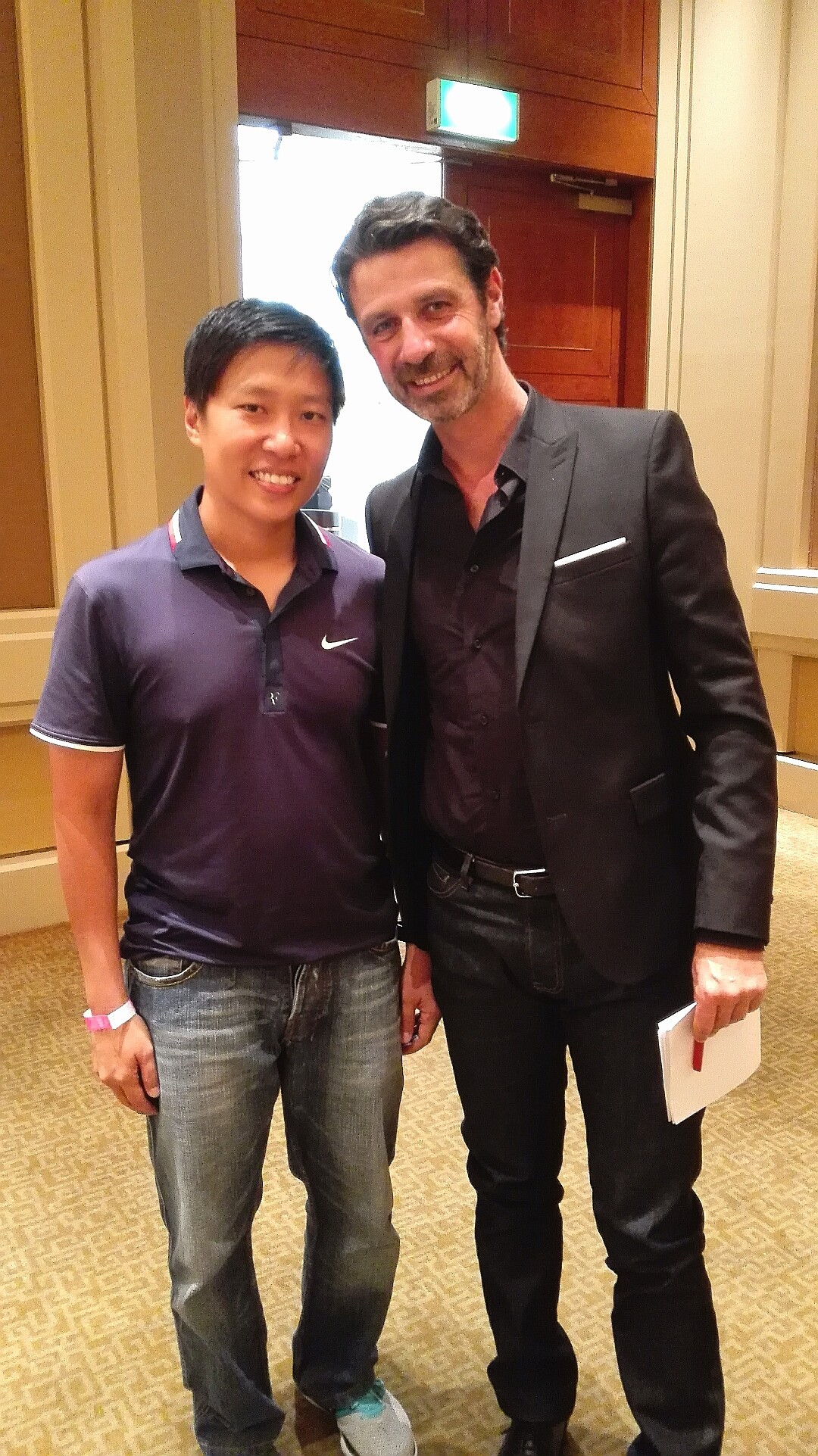 Learning from the best, Patrick Mouratoglou, Serena Williams coach
I went to sign up for a coaching course. It was definitely not the easiest course in my life. There are so many things to learn in coaching. The most stressful part was the pass rate for the course was very low. If you didn't do a good job during the test, you were gone. After one month of intensive preparation, I passed the course and got my coaching certificate in 2009.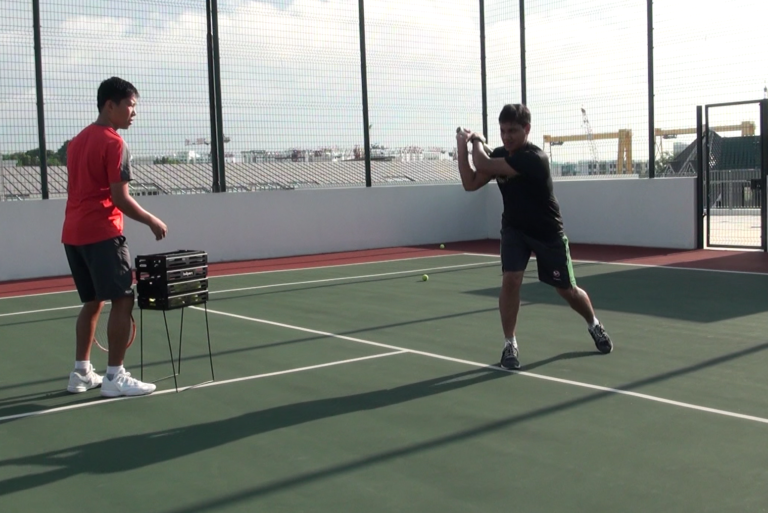 Tennis coaching is my passion

I started this website because I wanted to help tennis players like you. If you want to play great tennis and win more tennis matches, I can help you to achieve the results that you deserved.